Brand Strategy
Brand Design
TowerPoint Capital approached me as they prepared to abandon their current assertive marketing/sales strategy for a more passive, guide-like approach. Their current branding felt too cold and corporate, and stood out as a dated in a technology-based industry. TowerPoint needed to be recognizable and different so they would no longer get lost in a sea of competitors vying for the same customers.
I took TowerPoint through a deep dive brand strategy session where we discussed the long term goals and vision for the company. I wanted to ensure that the design direct supported the strategic direction of the company so that this new visual system would serve TowerPoint well for a long time to come.
In partnership with brand designer Laura Balfour, we used the brand strategy research as a jumping off point for a completely new identity system that married TowerPoint's desire to show industry know-how and longevity with a sense of humanity and approachability.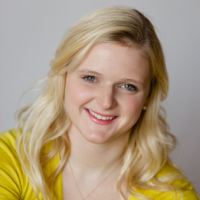 The brand strategy work we completed with Angie truly helped us understand how our visual marketing (logo, website, print collateral, etc.) could help us better communicate our new strategic sales direction. We finally felt like we had the groundwork and direction to be able to pull all our ideas under one consistent umbrella and confidently new forward.
—Austin McLendon, Marketing Manager, TowerPoint Capital