A strategy-centric process that ensures your brand will do the heavy lifting for you.
I run every project with these core beliefs:
Clarity is king
Simple beats sexy any day of the week
Design is about solving problems, not just bedazzling to make it interesting
Every design decision should revolve around solving your customer's problems
Why it Works
Many issues with the traditional design process arise from the typical design dynamic: Client hires Designer, Designer creates either: A. The Client's vision or B. Their own vision.
The problem with this is it leaves no room for the VIP: the customer.
By bringing the focus back to the customer, I eliminate a lot of the back and forth and indecisiveness that comes with the traditional design process.
Because when you design with the customer in mind, making decisions is easy, and you'll hit the mark every time.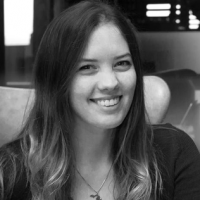 See how The Taproom Agency elevated their brand presence and reached a higher end client with a new brand and website design.
Research
I conduct an in-depth brainstorming session to learn more about your organization and challenges it currently faces. We determine what success looks like for our project and map out next steps. I then interview three favorite customers and learn firsthand why people are hiring your organization and what components could be holding you back. The invaluable information gained from these interviews will help you understand the emotions behind why people buy from you.
Strategy Deep Dive
You'll be presented with an in-depth analysis of who your customer is, why they come to you, and what they need to know most about you. This analysis includes an empathy map and customer journey analysis so you can truly get into the mindset of your customer. We'll talk about ways to woo your customer, and how to position yourself to be everything your customer wants and more. Consider this a little Marketing 101 course, completely catered to you.
Brand Design
Once we know who we're designing for the rest of the process is a piece of cake. I'll present you with three logo concepts based on the message we want your brand to communicate going forward. We'll hone those until they're just right, then move on to polishing your online presence with a new website design.